Tires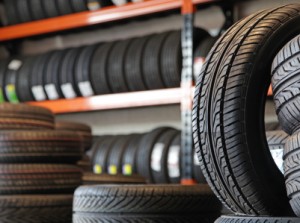 Between you and the road are four hand prints. That's about the amount of surface area your tires take up when you're rolling along the road.  And, since it's the friction between the road and your tires that is responsible for controlling your vehicle—steering and braking in particular—it's critical that you operate with the correct tires.
At Maine Auto Service, we care about you and your safety.  That's why, as part of our free courtesy check, we'll always take a look at your tires.  We'll measure the tread depth in several places, look for unusual wear patterns, or any damage to the tire, and we'll check for proper inflation of the tire, according to your vehicle manufacturer's recommendations.
Tire technology is actually very complex.  There are a great many factors that go into the design and manufacture of automotive tires, and we want to be certain that you always have the correct tires for your particular vehicle.
We'll let you know how your tires look and, when it's time to replace your current tires, we'll always give you a range of choices.  We stock a large selection of both name-brand and value-priced tires, and we can special order any tire you want.  We'll let you choose which tires best meet your driving situation and your budget.
Maine Auto Service is your road to Maine value, and we appreciate that new tires can be a big investment.  We want you to be totally satisfied, and all of us will work to find the best solution for your tire needs.
Schedule an appointment
P: (207) 430-4000
P: (207) 844-2166
P: (207) 333-6000
P: (207) 221-8999
P: (207) 490-4000
P: (207) 289-3000