Exhaust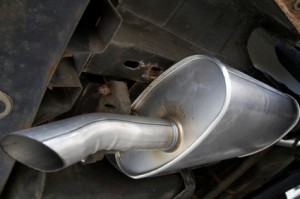 Are you troubled by a loud or rattling exhaust system on your car or truck?  If so, it may be a good idea to stop by Maine Auto Service for a free exhaust inspection.
Maine Auto Service is owned by S & D, inc., which has been in the exhaust business for almost 30 years.  As such, we have more experience in exhaust service and repair than almost anyone else in the automotive service business.  Our ASE certified technicians are experts at diagnosing and repairing your vehicle's exhaust system, from the engine manifold, to the catalytic converter, to the muffler and pipes.  We understand the importance of restoring your car or truck's exhaust to its proper operating condition, in order to ensure the right sound quality, back-pressure, and emissions.
At Maine Auto Service we'll be glad to perform a free visual check of your exhaust system.  We'll put the results in writing and then bring you out to your vehicle so you can see its condition for yourself.  We'll make a recommendation for service to address your concerns and, if possible, offer you some options that best meet your situation. (In some instances, a diagnostic fee may be applicable, however, any fee will be credited if you decide to proceed with the repairs.)
Maine Auto Service is Your Road To Maine Values–for exhaust repair and all your automotive service needs.
Schedule an appointment
P: (207) 430-4000
P: (207) 844-2166
P: (207) 333-6000
P: (207) 221-8999
P: (207) 490-4000
P: (207) 289-3000