Oil Changes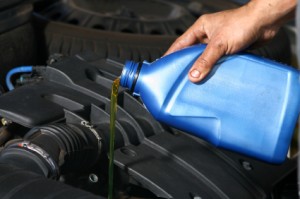 At Maine Auto Service we don't believe in trying to "sell you" oil change services.  Our goal is to help you maintain your car or truck, and keep it going for as long as possible.  We won't tell you to simply change the oil "every 3,000 miles," like many places do.  Instead, we follow your vehicle manufacturer's recommendations for routine maintenance.  You can consult your owner's manual and will see that the mileage interval we recommend for oil changes is the same one listed in your car's maintenance guide.
Getting the oil changed according to the vehicle manufacturer's recommendations is the best way to avoid costly engine problems, maintain good fuel economy, and prolong the life of your car.
At Maine Auto Service, we use high-quality motor oils, including synthetic or semi-synthetic, whichever is appropriate for your vehicle.  We'll select the correct viscosity grade oil for your car or truck when we perform our oil and filter change.  And, our technicians follow a 13-point procedure to ensure that the service is done quickly and correctly.
At Maine Auto Service we value your time and appreciate your business.  We know you may only have a few minutes to take care of your oil change, so all of us will work to make getting an oil change hassle-free, and get you back on your way safely and quickly.
Schedule an appointment
P: (207) 430-4000
P: (207) 844-2166
P: (207) 333-6000
P: (207) 221-8999
P: (207) 490-4000
P: (207) 289-3000